Flipping Houses . . . LITERALLY!
Check out these homes, literally flipped upside down.

Szymbark, Poland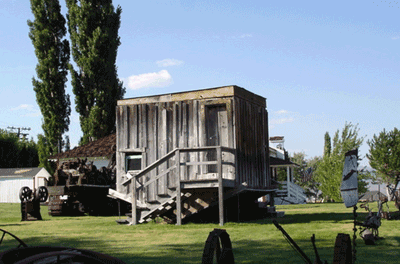 Upside down house Mammoth Lakes, California
Paju, South Korea in Ubiquitous Park
Upside Down building in Japan
Wonderworks Amusement Center in Orlando, FL

Upside Down White House, Wisconsin Dells, WI
The Home Flippers is a private real estate investment group which buys and sells real estate in the West Columbia / Lexington, SC area. We are NOT realtors. We don't work on a commission. Whatever your situation, we'll work with you to try and find a price with which you will be comfortable. If we can't agree on a fair price, we will part friends with no obligation. It is our goal to provide a beneficial service for our Lexington County neighbors in an ethical and professional manner, while receiving a fair profit for ourselves.
If you need to sell your home quick or buy a reasonably priced home, stop searching. You've come to the right place. We guarantee fast, fair and confidential service.
CALL NOW: 803-361-2739
or email Info@TheHomeFlippers.com
For a No Obligation Analysis of your Property