Lexington County has many good deals for investors wanting to make a profit
-- too many for TheHomeFlippers to invest in at any one time.

We would like to help you find an investment property.
Not only can we help you find a good deal, but will also help you
avoid the expensive mistakes which many new investors make.

Contact us at Info@TheHomeFlippers.com for more information.
EXPENSIVE MISTAKES MADE BY NEW INVESTORS....
Extensive research is recommended before buying investment homes or bidding on foreclosure homes. Many of these homes have tax or mechanic liens against them - for which you would be responsible to pay off. Some foreclosures are also only on the second mortgage, leaving you responsible to continue paying the first mortgage. A few sales also remain open for 30 days, allowing the current owner or another bidder to outbid you during the 30 day period, while other sales allow the previous owner to redeem his property up to a year after you buy it. All properties sold at a foreclosure sale are "as is", usually needing repair and renovation - which you are unable to view before the sale. The research is well worth it, however, frequently getting you an investment home for $25,000 - $50,000 below the actual value. Read MSN's report.
We will do all of the research for you - determining if there are any liens against the property or taxes due. We will let you know if you can take ownership immediately or if the original owner has redemption rights. We can give you a good idea of what repairs are needed, and what they will cost. We will also let you know the minimum amount the bank is willing to sell the property to you. Our financial software will break down the initial and ongoing costs of owning and rehabing the property to help you earn the maximum possible profit from your investment. Email or call us today at 361-2739.
---
Below is listed the research we did on a few of the 96 homes sold
at the Lexington County (SC) Courthouse Foreclosure sale on June 2nd
showing the amount needed by the bank, as well as the value of the home.
City/State

Address

Bed/Ba/SF

Home Value

Amt Bank Wants

$ Savings

Batesburg, SC 29006

371 Rikard Street

2/1/1107

$62,000

$51,000.00

$11,000.00

Cayce, SC 29033

1731 Sunnyside Drive

2/1/1283

$103,500

$52,000.00

$51,500.00

Cayce, SC 29033

1229 Hemlock Street

4/2/1170

$94,500

$57,000.00

$37,500.00

Columbia, SC 29212

127 Cokesdale Road

3/2/1860

$145,500

$131,000.00

$14,500.00

Columbia, SC 29212

424 Finsbury Road

3/2/2527

$163,500

$129,000.00

$34,500.00

Columbia, SC 29212

100 Spartan Drive

3/2/1523

$126,000

$85,500.00

$40,500.00

Gaston, SC 29053

739 Mimosa Drive

2/2/1904

$95,500

$84,150.00

$11,350.00

Gaston, SC 29053

133 Glencrest Drive

3/2/2100

$87,500

$50,150.00

$37,350.00

Gaston, SC 29053

236 Edinfield Court

4/3/1998

$134,500

$115,383.00

$19,117.00

Irmo, SC
29063

461 Kingshead Court

3/2/1556

$117,000

$94,400.00

$22,600.00

Irmo, SC
29063

247 Torrington Road

3/3/1506

$129,500

$103,600.00

$25,900.00

Lexington, SC 29072

1163 Danwood Drive

3/1.5/1680

$84,500

$69,000.00

$15,500.00

Lexington, SC 29072

103 Greenwich Court

3/3/1852

$133,000

$70,000.00

$63,000.00

Lexington, SC 29072

1267 Calks Ferry Road

4/3/1698

$148,000

$117,000.00

$31,000.00

Lexington, SC 29073

213 Jessica Drive

3/2/1351

$124,000

$108,570.00

$15,430.00

Lexington, SC 29073

329 Liberty Farm Court

3/2/1371

$158,500

$118,000.00

$40,500.00

Lexington, SC 29073

210 Browning Court

4/3/2228

$196,000

$175,000.00

$21,000.00

West Columbia, SC 29072

205 Mansfield Circle

3/2/1472

$122,500

$98,000.00

$24,500.00

West Columbia, SC 29169

2300 Robin Crest Drive

5/3/3275

$225,500

$156,000.00

$69,500.00

West Columbia, SC 29169

1662 Batchelor Street

3/2/1932

$122,500

$108,000.00

$14,500.00

West Columbia, SC 29170

339 Blossom View court

3/3/2107

$183,500

$170,000.00

$13,500.00
---
Why Buy Your Next Home From Us?
We can typically get you into a home for less money!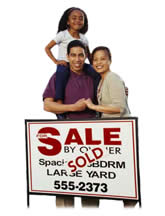 Let us find your perfect home! We buy foreclosed or distressed homes, renovate them, and sell them to you for less than buying through the open market. We also offer a home warrantee on all homes we sell, as well as pay closing costs. You may be able to get your dream home for thousands less than you expect!

If we currently don't have a home that fits your need, we will find one for you. We are notified of foreclosed and distressed homes in the central South Carolina market on a daily basis. Tell us the type of home you want, and we will try to find it for you! You can also be added to our Buyers List to be notified whenever we have a home available for sale.

Hassle Free Transaction
We handle all the paperwork and details. You don't have to worry about what to do or how to do it. We'll walk you through every step of the process.

We pay the Closing Costs
You will save thousands in dollars in the purchase of your home because we pay the closing costs for you.

Home Warranty
Depending on the situation, we may provide our buyers with home warranties which will cover the cost of many repairs which may come up in the future.

Assistance With Financing
If you don't already have someone to help you get financing for the mortgage to purchase your home, just let us know. We work with several mortgage brokers around town and we'll be happy to refer you and assist you in obtaining your financing.

Finding the Right Property
Let us know what type of house you want, and we will let you know if we find it.

Call Right Now!
803-361-2739

CALL NOW: 803-361-2739
or email Info@TheHomeFlippers.com
---
Developed and Hosted by ASKaPRO Online Services.
Graphics and text copyright 2008. All rights reserved.